The Buypower Live Chat: A Faster Way to Reach our Customer Support

Let's face it. Phone calls can be quite inconvenient. Especially during the night when you're trying not to wake the household up or when you don't have enough airtime to have a detailed conversation.

As always, our team is dedicated to giving you the best user experience you can possibly get. And that's why we've revamped our live chat feature.

What is the Buypower Live Chat?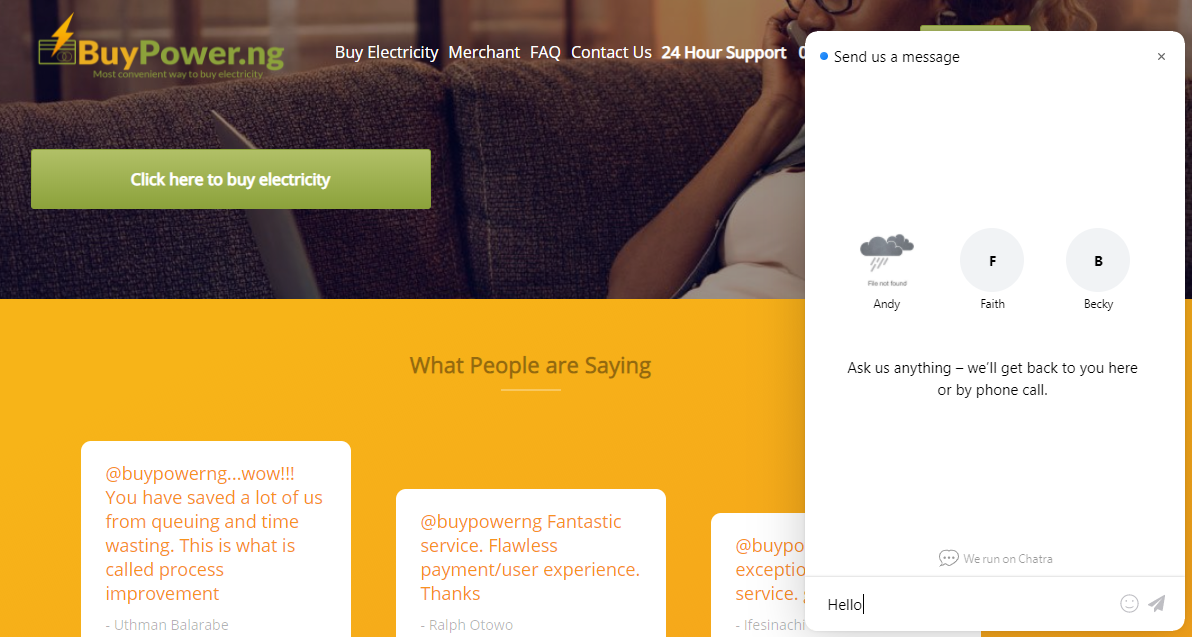 The live chat is a communications channel that allows you to chat with a customer support representative in real-time. Think of it as texting your friend to help you sort out any issues or answer any questions you have.

Like every other feature on Buypower.ng, the live chat also works 24/7. So you don't have to worry about getting enough airtime to call or waiting for a representative to speak to you. The Live chat is faster and frankly speaking, easier to use.
How to use the Live Chat feature on Buypower
Our Live Chat is really easy to use. In these easy steps, I'll show you how.
Log on to www.buypower.ng
Click on the 'Send us a message' icon on the bottom right of your screen
Click on the message bar and type your message
You'll get a response from our representative sent as a reply or a phone call even (depends on the context of your enquiries)
See, told you it was easy.  Always stay in touch, we are here to help you in the best way we can.
Share this post with your friends and family members you think will need this.
Let us know if this has been helpful in the comment section.