10 thoughtful Valentine's Gift Ideas for 2021
It's the season of love and we are here to make sure this year's valentine ends on a high note for you as well. While you might not be able to get a live band or go out on a fancy dinner date with your loved ones, there are many ways you can show them that you value your relationship.
And to help you do this, we've compiled a list of 10 thoughtful gift ideas that you can choose from. These gift ideas are thoughtful, simple, pocket-friendly and very practical as well. So regardless of who this special someone is, from the pickiest mother to the most placid boyfriend, you're assured of putting a smile on their face this season.
Don't thank me yet, let's dive in.
1. A Token of Light!
I mean name a better way to show love than bringing light into their lives? Electricity has gotten a little more expensive than it used to be due to the tariff subsidy removal. By gifting them electricity units, you're letting them know that you care about their daily routine and that you're willing to give them a hand when it comes to making their life a lot easier and enjoyable.
On Buypower.ng, you can now send your loved ones an electricity gift token. By simply logging onto our gift page (gift.buypower.ng), filling their phone number, email address, and meter details, you are one click away from giving the gift of light.
Plus, you get to send a secret note along with the token as well. This is a bonus point for you if their love language is words of affirmation. So that's gifting, an act of service and words of affirmation. It can't get more thoughtful than that.
But don't take my word for it.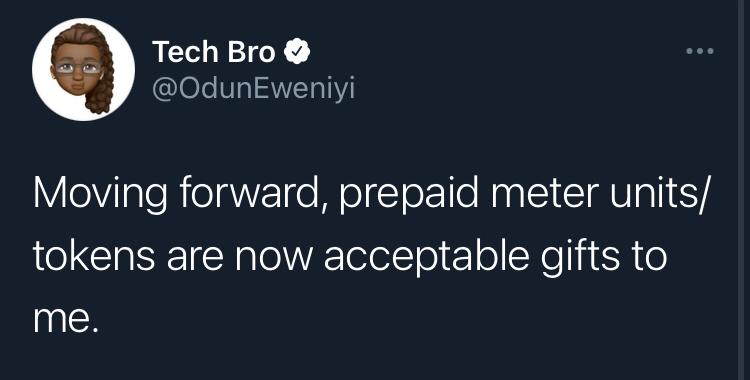 2. Book a Virtual Date
Currently in a long-distance relationship? One way to bond is by booking a date together. You can stream a movie over google meet or just have a zoom dinner together. Trying out a game night that'll bring out the competition in you both is another way to create a memorable valentine. And if one of you loves to cook, cooking classes can add that spice.
3.  Buy a Plant
Are your loved ones into home aesthetics? A plant is a perfect gift for them. Whether they place it indoors or outdoors, it shows that you care about their interests as well. It's a type of thoughtful gift that reassures them of your love when they tend to it every day. Plus, you can leave a note on it that tells them that the plant can be a symbol of how much you care for them. The more it grows, the more your affection grows. Cheesy right?
4.  Leather Journal or a Book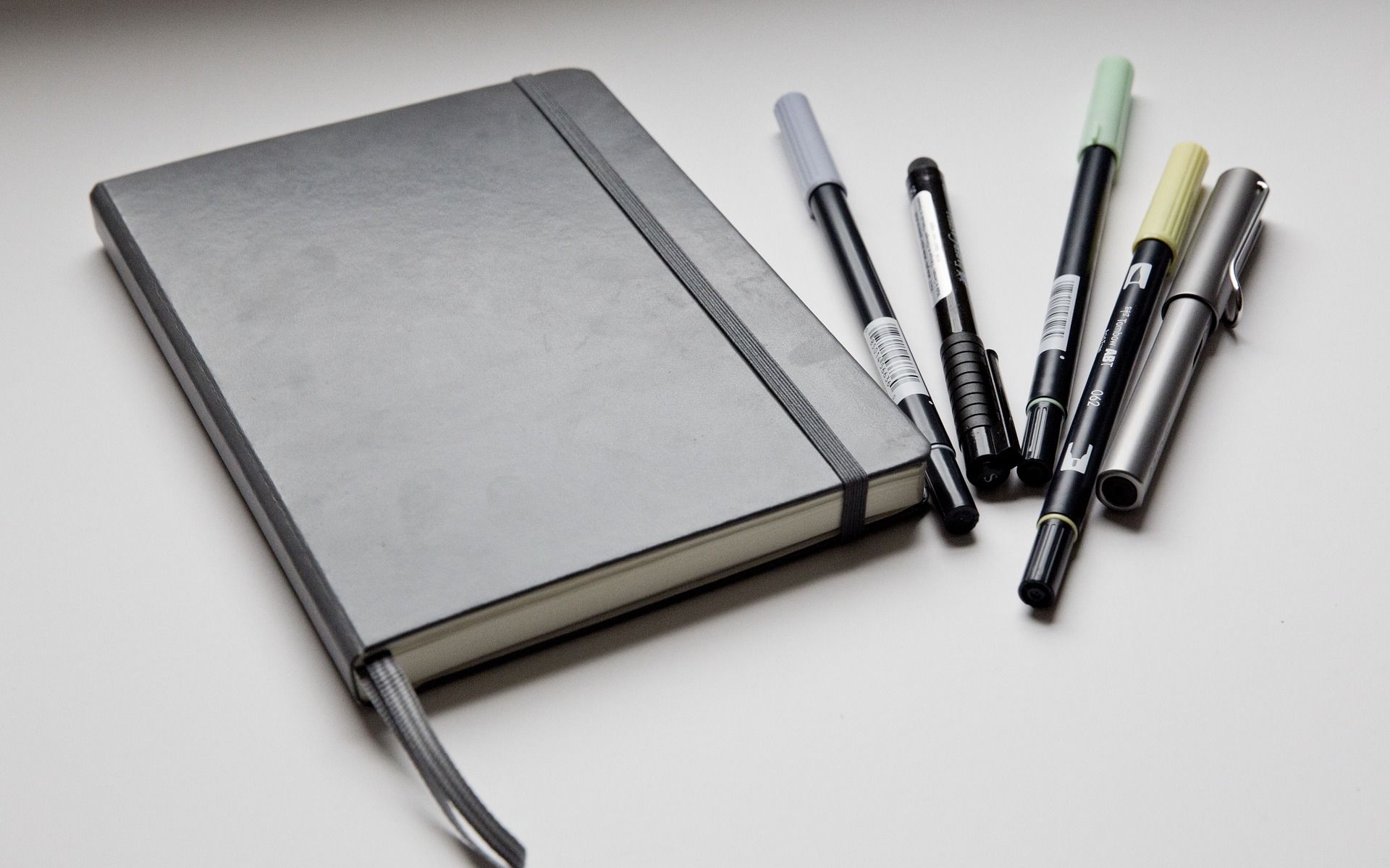 Rolling with the next Wole Soyinka or Chimamanda Adichie? A leather journal for them to pen their thoughts is the one gift they will truly appreciate. This journal is particularly great if you're looking for something you can gift to a father or father-figure in your life.
Do they like reading as well? Buy a book you think they will love to read as well. However, make sure it's in a genre they actually like. Books are simple, classy and thoughtful.
5. An Engraved Jewellery
For something simple and chic, engraved jewellery is one gift that has stayed consistent in valentine gifts. You can choose to either get their initials engraved, write their pet name or a thoughtful message on it. The perfect thing about this is it could be any accessory. From keychains to watches, pendants and bracelets, you can get a customized unisex gift, ready.
6. A Portrait Illustration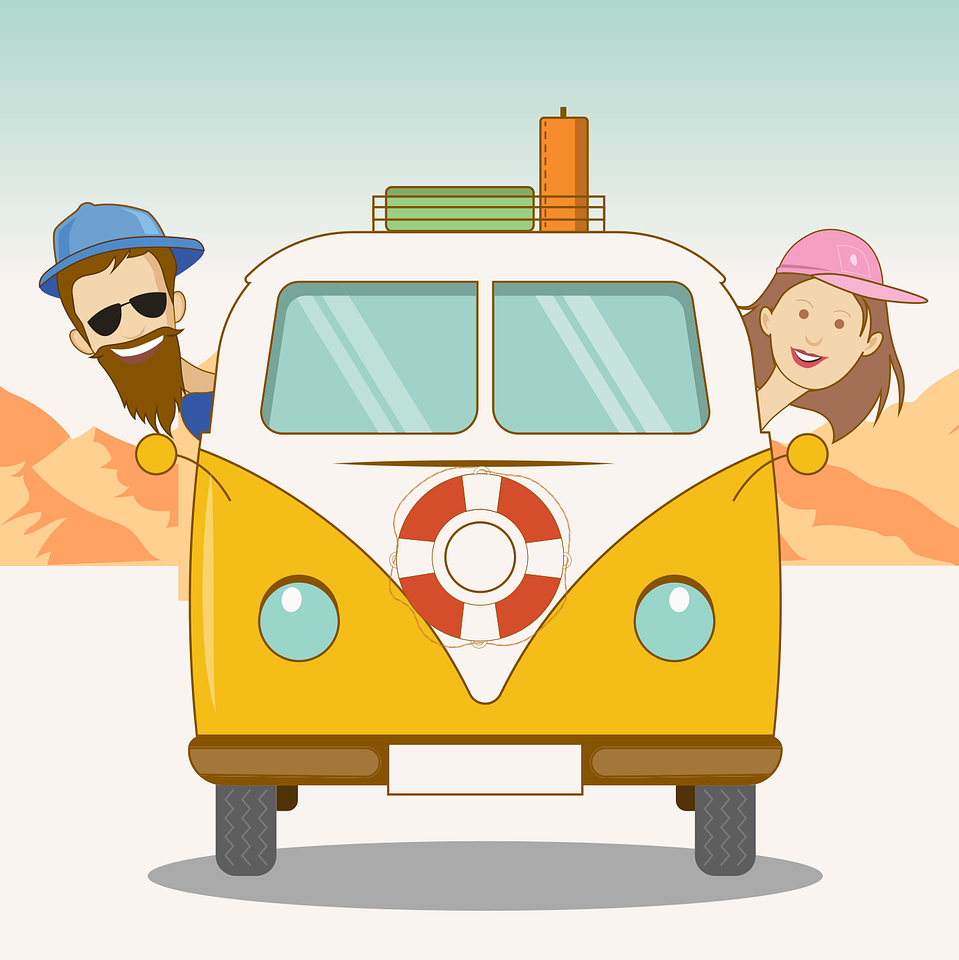 If you have goofy friends, siblings or a partner, sketching out an illustration from a picture and placing it in a portrait is one gift they won't see coming. It's unique, simple and goofy-perfectly suited for them.
7.  Pay For their Outdoor Sports Session
This is for the sporty people in your life. Now I don't mean paying for the entire Super sports channel on their cable even though that will be nice. What I mean here is paying for their gym membership (if they love the gym), a golf session or even a tennis class. For the next month, whenever they are excited to workout or go play, they'll be reminded of how much you love them.
8. Book a Spa Session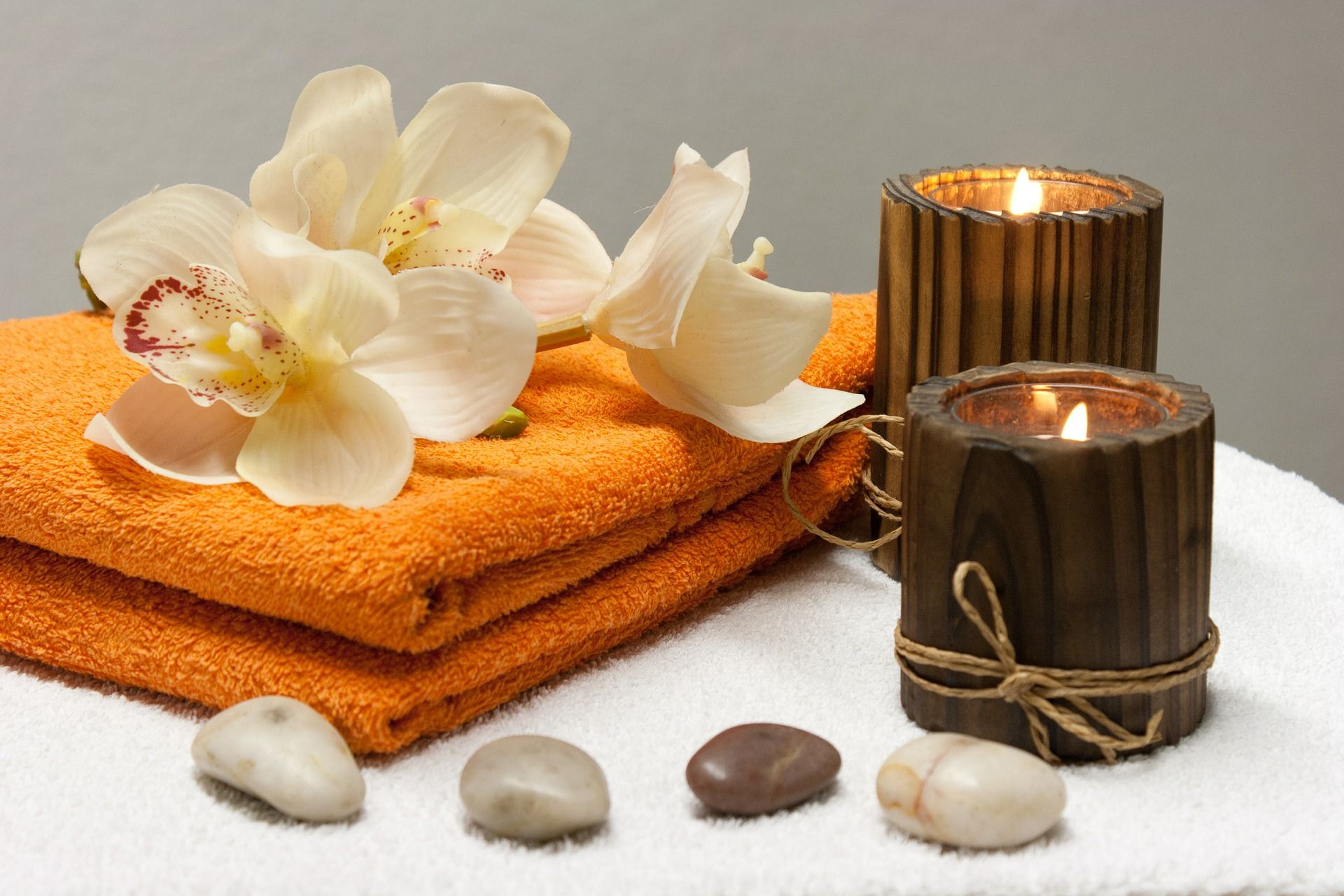 After the end of a stressful week, a spa date is one gift that shows your loved ones that you care about their physical and mental health. It doesn't have to be too elaborate. A simple pedicure, facial or massage will bring them the relaxation your love has to offer.
9. Customized Gadget Accessories
From a customized phone pouch to a trendy Airpod case, small gifts like this show that your love is with them wherever they go. You can create stickers for their laptops or get them a unique mouse. At work or at home, your token of affection stays with them.
10. Clothing
The list isn't complete without clothing! Anything from a little black dress to a tie set, a pair of joggers or even a cute nightwear can make their valentine special. Try to figure out what particular clothing essentials your loved one needs or likes the most and gift them a new one.
And that's it. Ten simple, thoughtful gifts you can send to your loved ones this valentine.
Did you know you can pair two or more of these items together? For example, if you choose to book a spa date,  you wouldn't want to ruin the mood after the date by running low on electricity. Or what happens if you run out of units during your virtual date?
Start by visiting Gift.buypower.ng to purchase electricity units or gift someone electricity this valentine.
Share the love and send the light.