Introducing the 'Pay with Bento' Payment Option on BuyPower.ng
In further bid to prove our 'convenience' mantra, we have partnered with one of your favourite companies 'Bento' to further make your utility payments easier. Over the week, we unraveled a new payment option just for you.
The 'pay with bento' partnership exists because we understand the current setbacks that can be associated with budgeting. It's not easy to make these budgets, and even after that, emergencies occur. What then happens when you sort out these emergencies and end up cash strapped?
With this payment option, you no longer have to borrow from friends or wait until whenever to get money and pay your bills.
This makes it easier.
What is the "Pay with Bento" option?
Have you ever been caught in a dire situation where you had to sleep without electricity? Ever run out of units without enough cash to buy more? Or even had to ask your friends just to stay afloat? Well, that's all in the past now.
The pay with Bento, is a payment option that lets you pay for all your electricity bills without cash at hand. You can sort out your electricity bills at any time, anywhere, and pay back at the end of the month.
Let me explain clearly: Bento is a business solutions company that helps businesses pay employee salaries and benefits.
This partnership helps employees whose employers use Bento, get access to a part of their salaries before the end of the month (when they are usually paid). To service important bills like electricity, when the need arises.
Now you're in charge, and it's an extra step towards convenience for you.
Who can use the pay with Bento option?
Anyone who is currently on a Bento payroll can use this option.
A step-by-step guide to using the Pay with Bento option on BuyPower.ng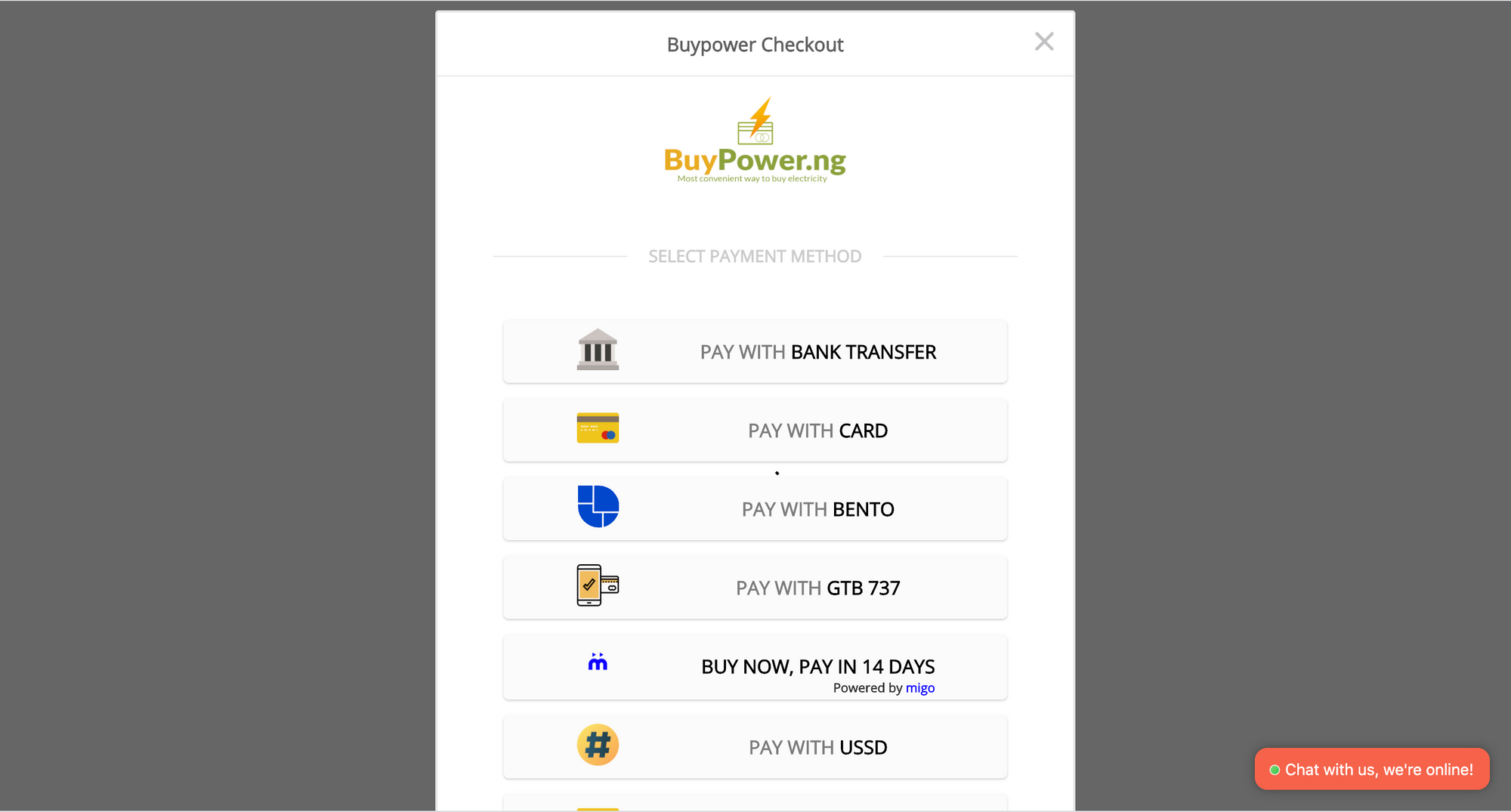 Follow this guide to use the 'pay with Bento' payment option, if you're an eligible user.
1. Simply log on to www.buypower.ng
2. Click on the "click here to buy electricity" button
3. Fill in your order and review
4. Click on the "Pay with Bento" option
5. Confirm the OTP sent to your registered number on Bento and complete payment.
You'll get your token sent as a text and a transaction receipt will be forwarded to your email address.
Conclusion
We hope this has been truly helpful. We can't wait for you to try it out. Farewell to being caught off guard. It's convenience at your fingertips.